Årsmøte Den Norske Patologforening, Trondheim 7-8 mars 2019: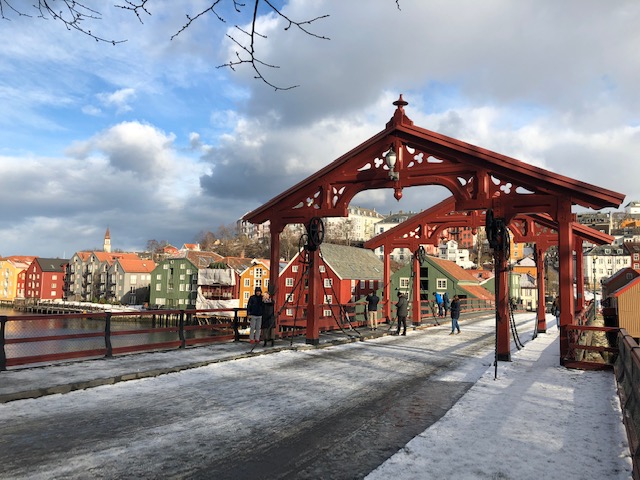 "Overlege Sveinung Sørbye fra UNN holdt et engasjert innlegg om screening og forebygging av livmorhalskreft hos kvinner yngre enn 40 år og anbefalte rescreening av negative celleprøver med positiv 3-typers HPV mRNA test i denne gruppen"
Zaterdag 16 februari om 9 uur
Lezing: Humaan Papilloma Virus (HPV)
en baarmoederhalskanker (taal : Engels)
Samenwerking tussen de dienst Anatomopathologie van AZ Jan Palfijn Gent en PreTect
HPV Symposium December 2018
Thessaloniki / Athens
The Excelsior / Αιθ. Mezzanine ακολουθεί δείπνο
Crown Plaza Athens City Center
DECEMBER 2018: EUROGIN, LISBON
PreTect HPV mRNA clinical data were presented in five free communications!
Because prevention is possible!
SPAIN - MEXICO - USA - NORWAY
Proudly presenting the new concept fighting cervical cancer in Spain:
Self-sampling by XytoTest - HPV Hr-DNA by Abbott and risk stratification by PreTect HPV-Proofer.
An unique combination!
"Mía by XytoTest®, a preventive comprehensive diagnostic system has completed its integration in Spain to prevent cervical cancer.
Our preventive protocol offers a unique sample collection technique ensuring sufficient amount and quality of cervical/vaginal specimens for HPV- testing. These samples will be analyzed targeting DNA to identify HPV-Hr infections using Abbott Laboratories technology.
In addition, to those positive samples for any HPV-Hr infection, a triage process will be implemented by detecting HPV mRNA E6/E7. The triage using the same original sample will risk stratify among the infections and indicate the ones most likely to progress to severe cervical disease or cervical cancer. By identifying the few women at highest risk, follow-up and treatment can be immediately effectuated, hereby preventing cervical cancer. The triage test is the most advanced mRNA method developed, patented by PreTect AS, Norway," said Mel-Mont Medical's COO, Frank Meléndez
Upcoming events
PreTect will be participating in the following events. Don`t hesitate to get in contact; We will be pleased to meet you!
Monaco, 4-7 December 2019: "EUROGIN 2019, International multidisciplinary HPV congress"
Recent presentations
Sundvolden 24-25 januar 2019: Årsmøte Norsk Forening for Klinisk Cytologi
MD.PhD S.W.Sørbye
MD.PhD S.W.Sørbye
Prof. MD. F.E.Skjeldestad
MD. K. Al-Shibli
MD.PhD S.W.Sørbye
Prof. MD. F.E.Skjeldestad
Rome, 12-13 April 2018: "13th Workshop on Lower Genital Tract Pathology"
MD.PhD S.W.Sørbye
MD.PhD S.W.Sørbye
MD.PhD S.W.Sørbye
MD.PhD S.W.Sørbye
Årsmøte Norsk Forening for Klinisk Cytologi, Sundvolden 25-26 januar 2018
MD. C.J. Nybø
EUROGIN 2017, Amsterdam 08-11 October 2017
Prof. MD. F.E.Skjeldestad
MD.PhD S.W.Sørbye